Released performance video and donation site.
Hello friends of overseas,
On the full moon day I had a birthday in the car.
However, the schedule has become blank.
Fortunately I'm so fine.
The first thing I can do is to deliver live-songs
to people who need music in the life.
There is only this.
I made a page to introduce what I filmed regularly.
I don't know how many people are interested.
But I also only know that some people want it strongly.
I hope you enjoy to some of the video songs that I'll be posting.
If you feel and like something, please jump to the Donation page.
And I would like you to support my activities.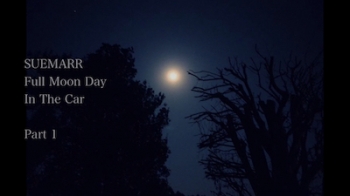 See some footages!
SUEMARR "drifting leaves"
https://suemarr.com/drifting_leaves_e.html
Please donate for music of SUEMARR
https://suemarr.com/donation_sue_e.html
As a role of Minstrel, I don't think it is good to act only with video...
However, in situations where the coronavirus is widespread, I have to change it.
Like live houses, bars and restaurants,
many artists are in a difficult situation.
There is no time to see the Prime Minister holding his dog and relaxing...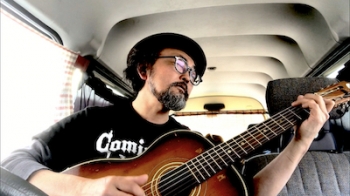 The things I can do.
It is for you and me living with music.
As an artist, I strongly tell myself.
Thanks everyone.
This time, we will sing various songs with various arrangements.
If I have a chance, I also want to play the drums!
Because I was a drummer before.
Tell your friends who might be interested in this blog or website.
And until the day comes when I can sing live again someday,
please stay peacefully with music!!
SUEMARR
2020.04.15 Wednesday
-
-
by SUEMARR